Tomoaki Teshima, Ph.D.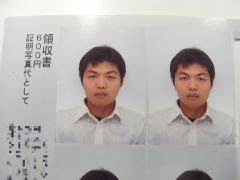 Japanese Page is HERE
My personal notes are HERE (in Japanese)
The Detection of the Wet Area of The Road Surface Using Vehicle Camera
Journal (Written in English)


Edmee Amstutz, Tomoaki Teshima, Makoto Kimura, Masaaki Mochimaru, Hideo Saito: ``PCA-based 3D Shape Reconstruction of Human Foot Using Multiple Viewpoint Cameras'',
International Journal of Automation and Computing(IJAC) , Vol. 5, No. 3, pp. 217--225, (July 2008).[BibTeX]



See also Japanese page.


Domestic Conference
See Japanese page.




---
Last Updated 01, Oct, 2012.
Since 1, Oct, 2006.